Event details
Quote

 

Dear all,

Ruwais Lockdown will start from tomorrow (6/4/20) 8:00 PM till further notice, in order to protect Ruwais residences from COVID-19 spreads & to have better control.

Ruwais Housing + Industrial area (camps) will be one sector with some control between them.

No one will be allowed to exit unless he has extreme emergency case with VP-RRW approval.

Vendors & material are allowed to enter at anytime with some procedure will share it with you.

Please ensue all your staff are available at Ruwais before the lockdown.

Anyone is having one of his family members required special medical treatment/following up, it is better to kept them with his family outside Ruwais because of the limitation in Ruwais medical services.

Take care & Allah bless all of us.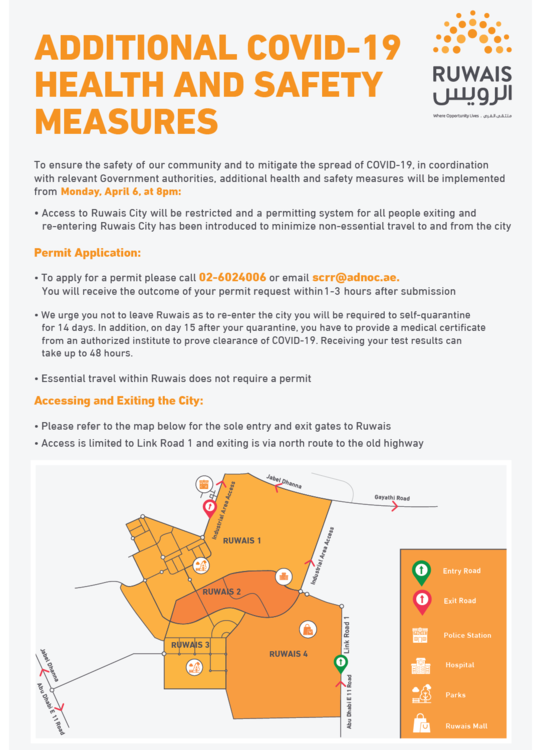 ------------------------------------
>>> Update @ 5th MAY 2020 <<<
------------------------------------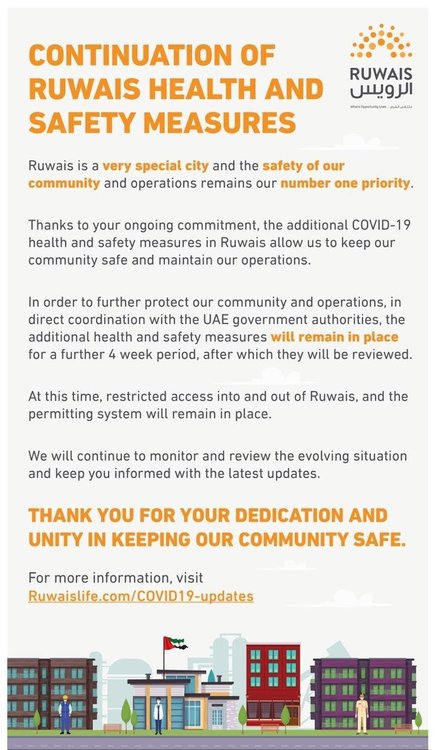 ------------------------------------
>>> Update @ 3rd JUNE 2020 <<<
------------------------------------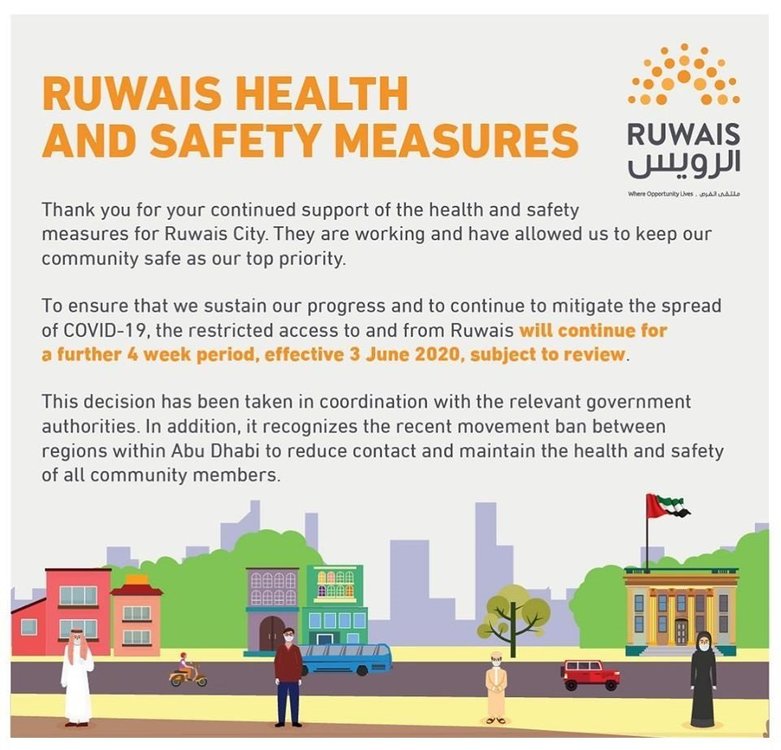 >>> Update @ 2nd of July 2020 <<<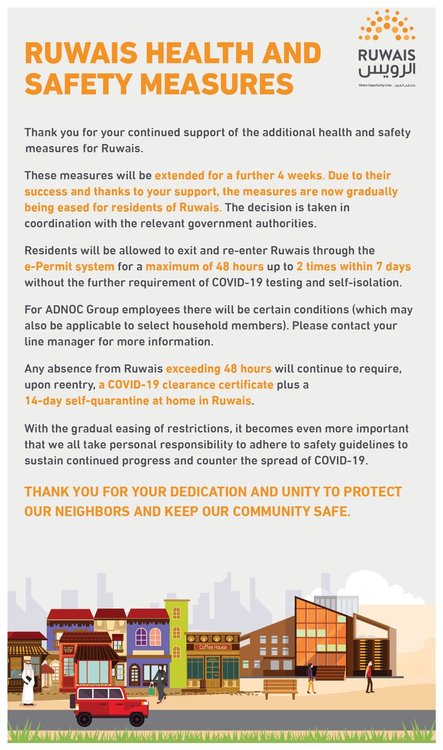 ------------------------------------
>>> Update @ 29th JULY 2020 <<<
------------------------------------